Redbud Hill

Daylily Gardens

Richard & Susan

Hamilton

5110 Eck Road

Middletown, OH 45042

Ph. 513.423.7359

Welcome to our new site. We are small-scale daylily hybridizers, located in south-west Ohio, right on the edge of zones 5 and 6. We are relatively new to hybridizing, and our breeding program could be defined as 'relaxed'....much as our original site is. We prefer to call that site our daylily "blog". It is added to as things occur to me, and is more than a little jumbled and unorthodox.  This newest site is a more 'stream-lined' way to view images of our select seedlings, and possible future introductions.

We offer the majority of our seedlings for sale, and are open by appointment from mid-June to mid-August. Call anytime...if we don't answer we are probably playing in our daylilies. Just leave a message, and we'll get back to you as soon as possible.

Even easier, if you have any questions, wish to set up an appointment, or just want to say "Howdy".....email us at alpha1@cinci.rr.com.
Select Seedlings & Possible Future Intros

(listed by the year they were planted in the garden.)

**FLASH!

We started something new a couple of years ago. We decided to share our abundant seed crop by listing a few interesting pairings on the
LILY AUCTION.
We generally list in October. It's a lot of fun, and we've gotten many compliments on our 'out-of-the-mainstream' crosses. Be sure to watch for our fall offerings each year.

(My seller alias is justsue.)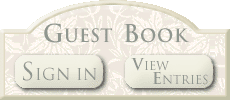 Here are just a few of our favorite

DAYLILY LINKS!

If you have a few minutes to spare, please sign in and leave a message in our guestbook.